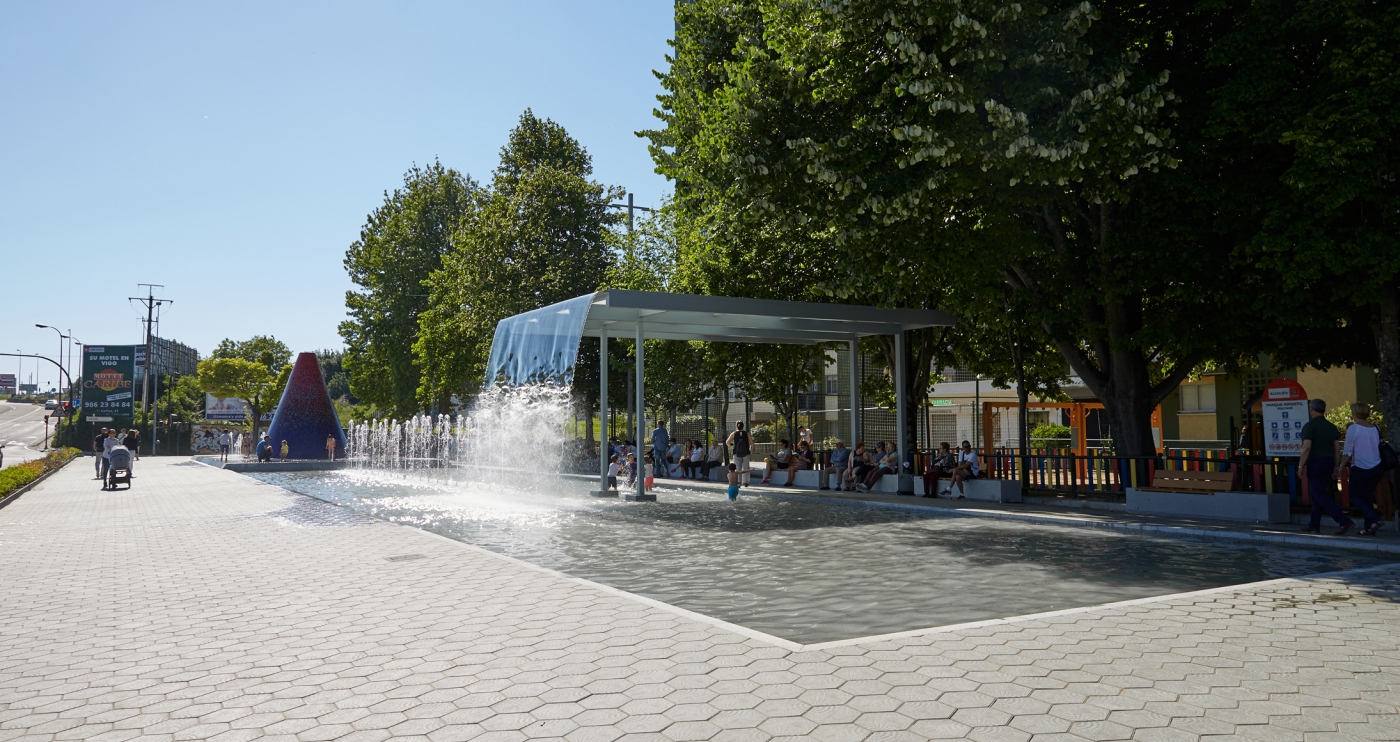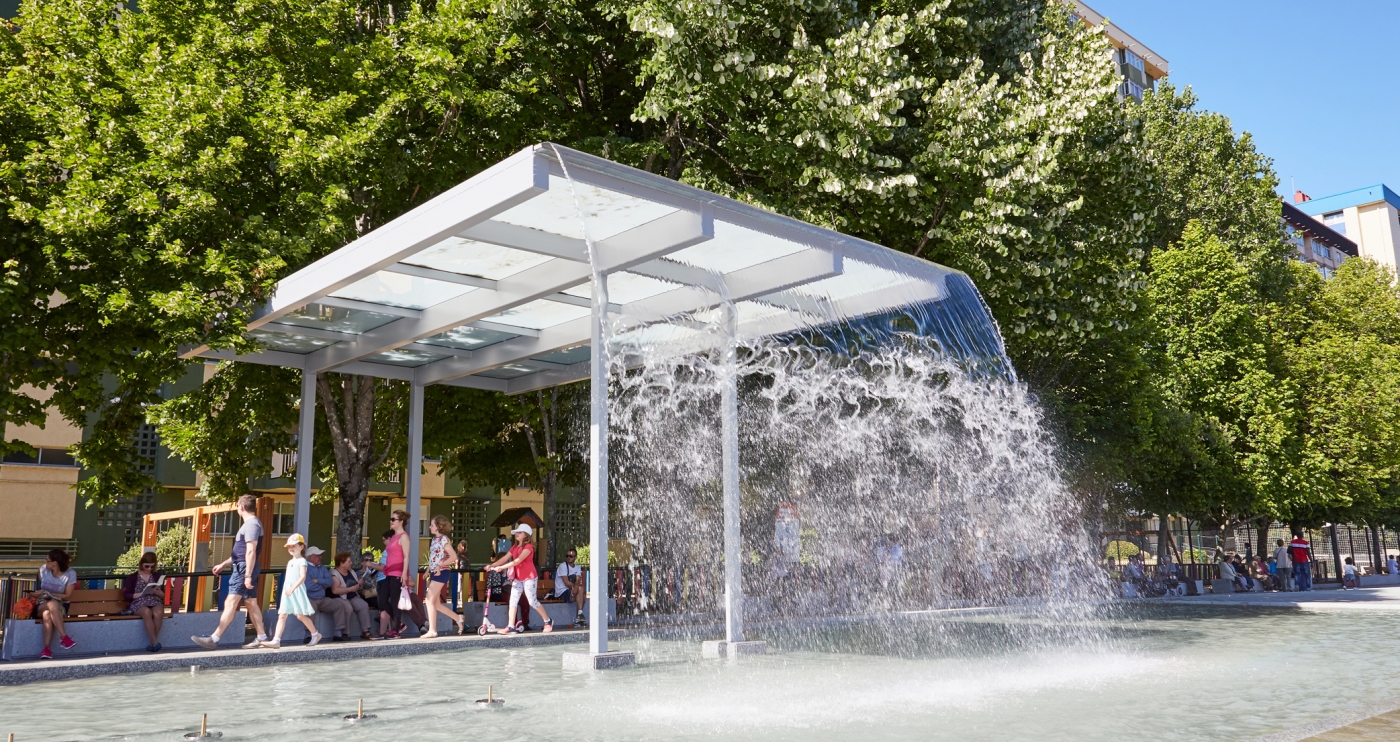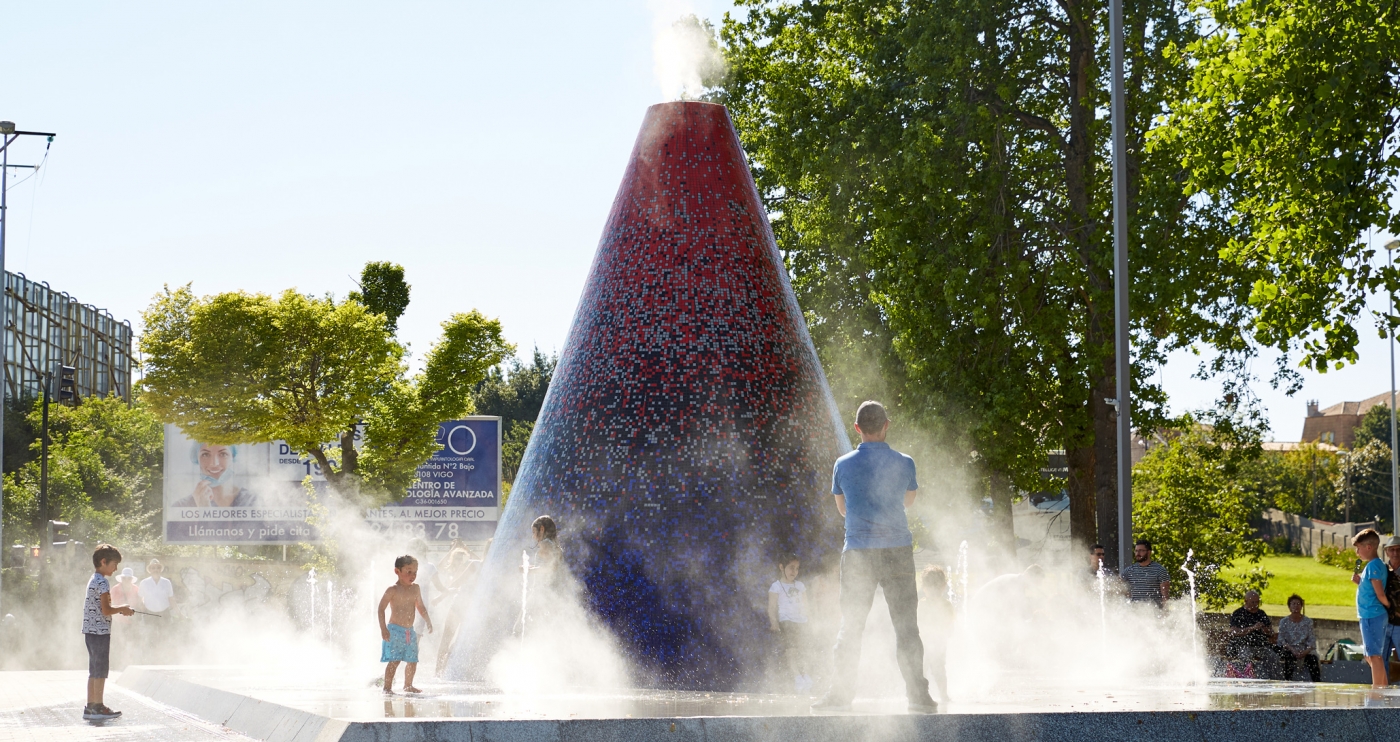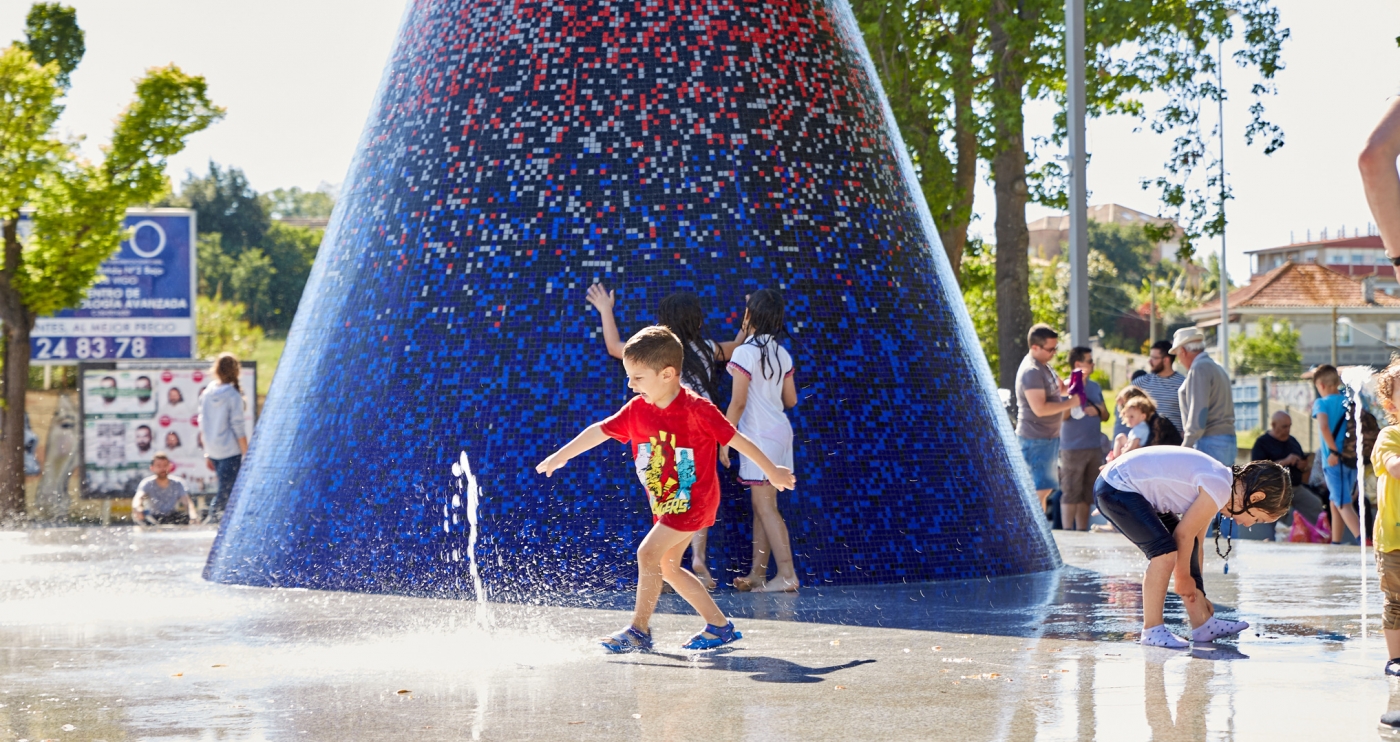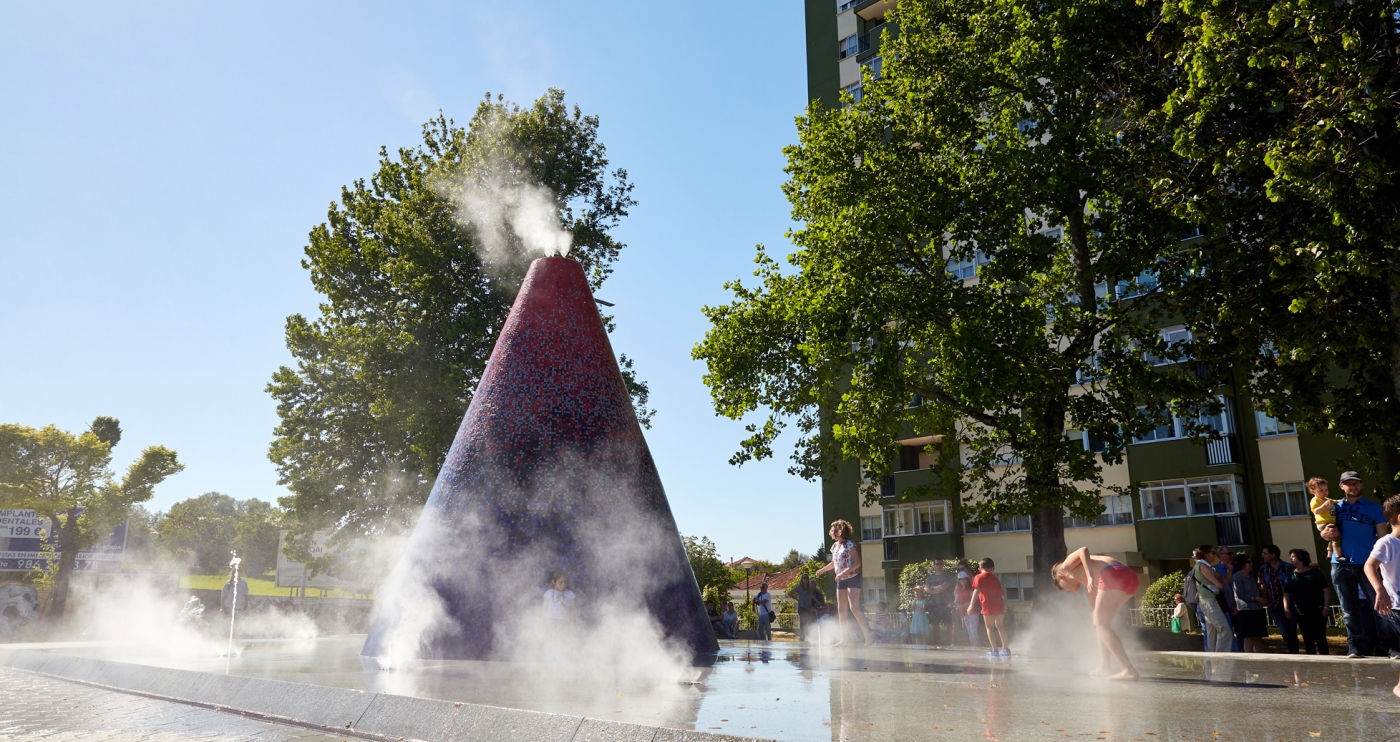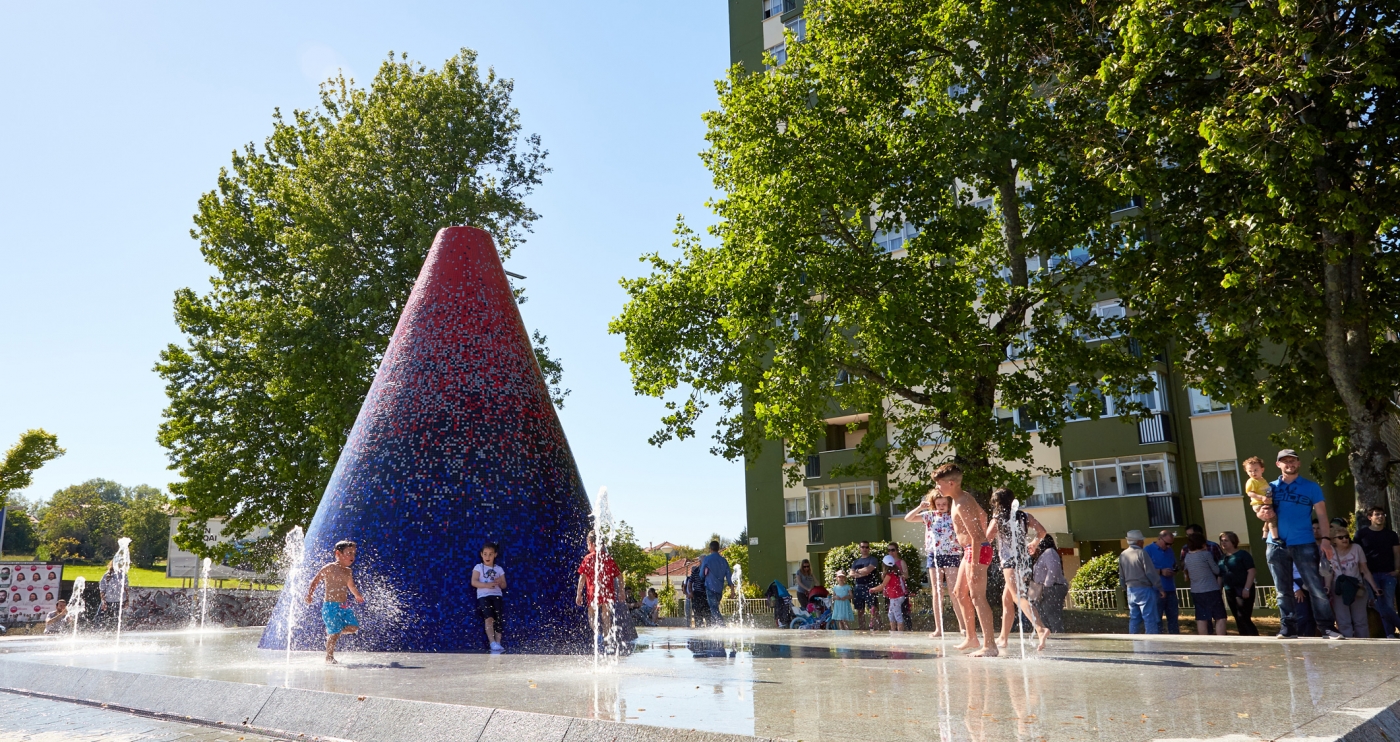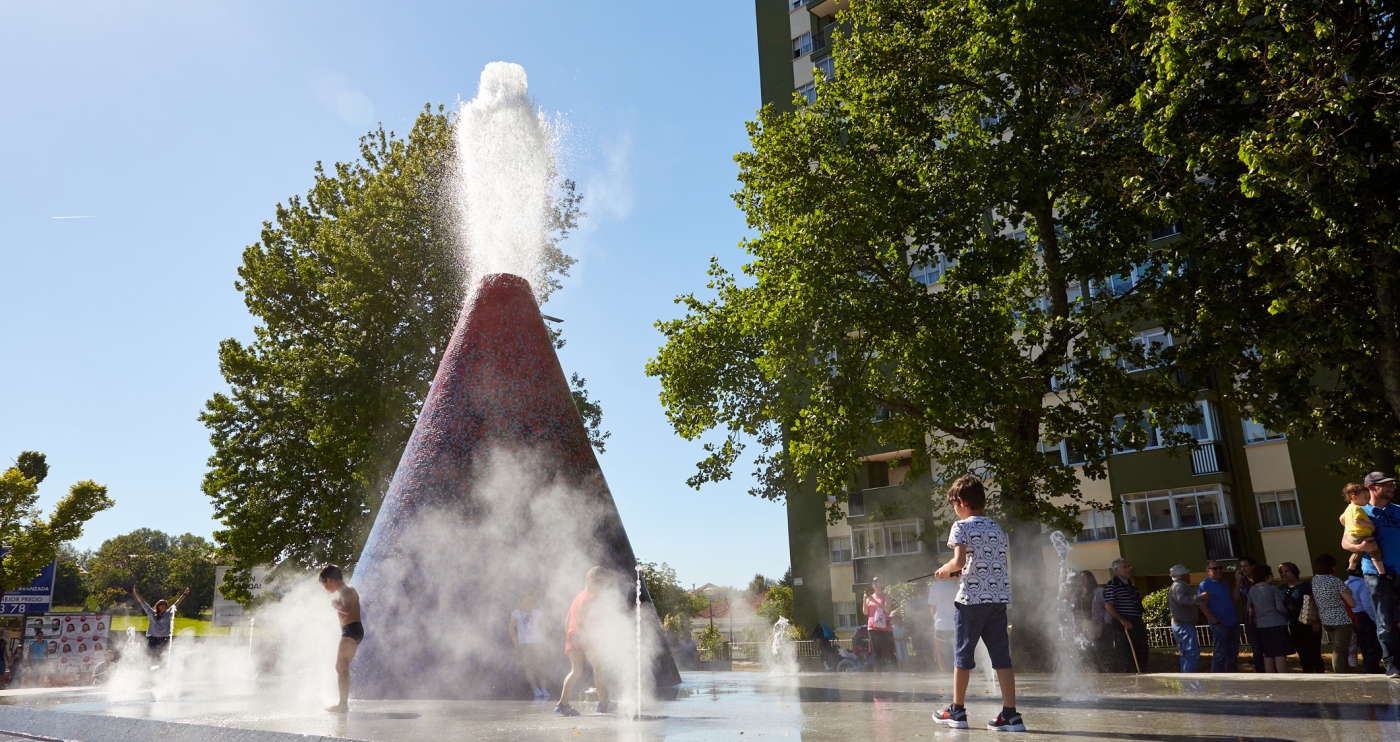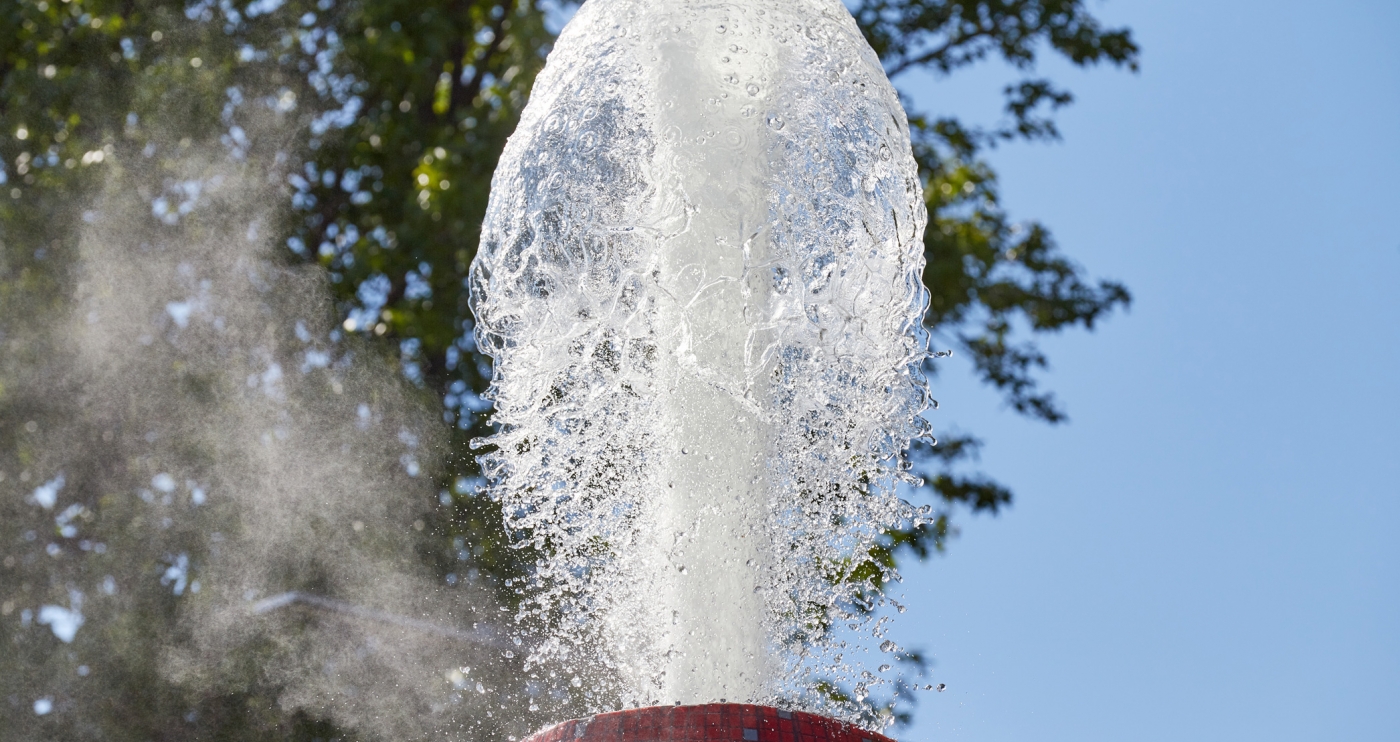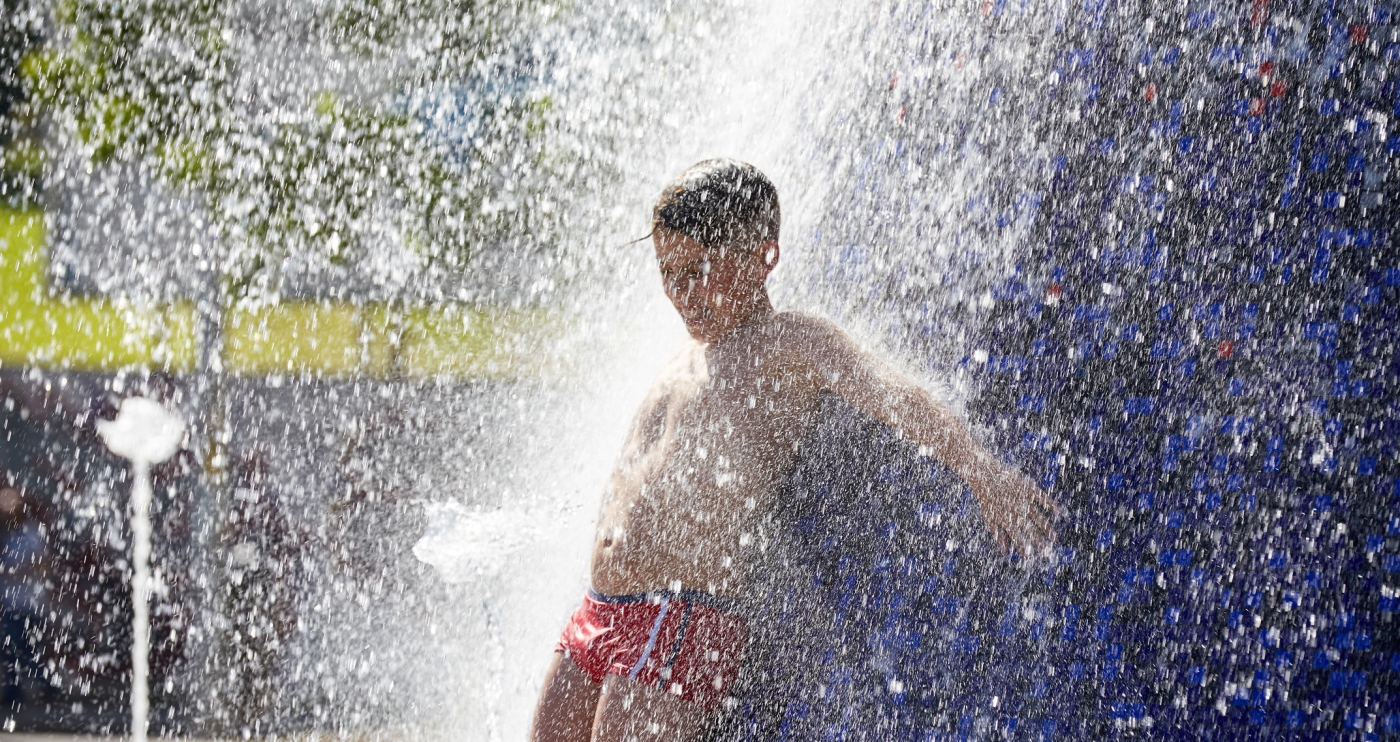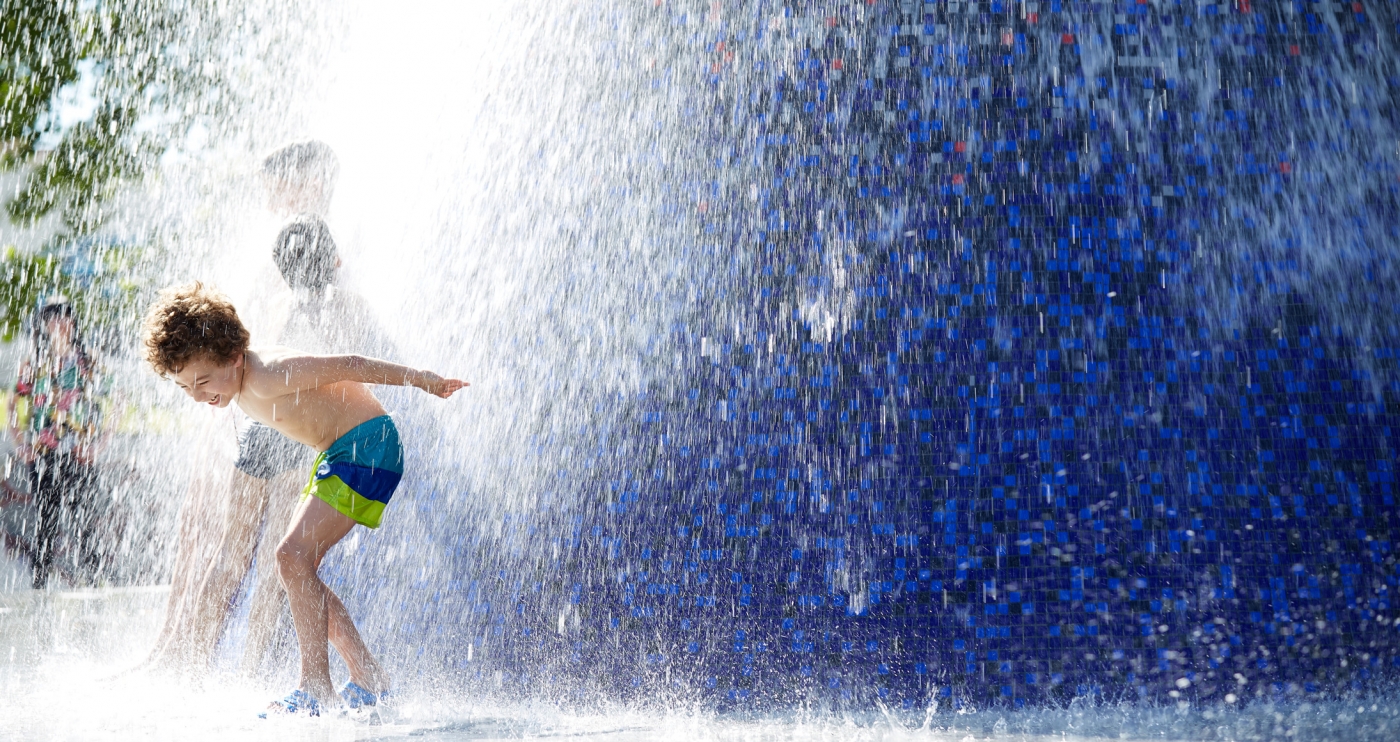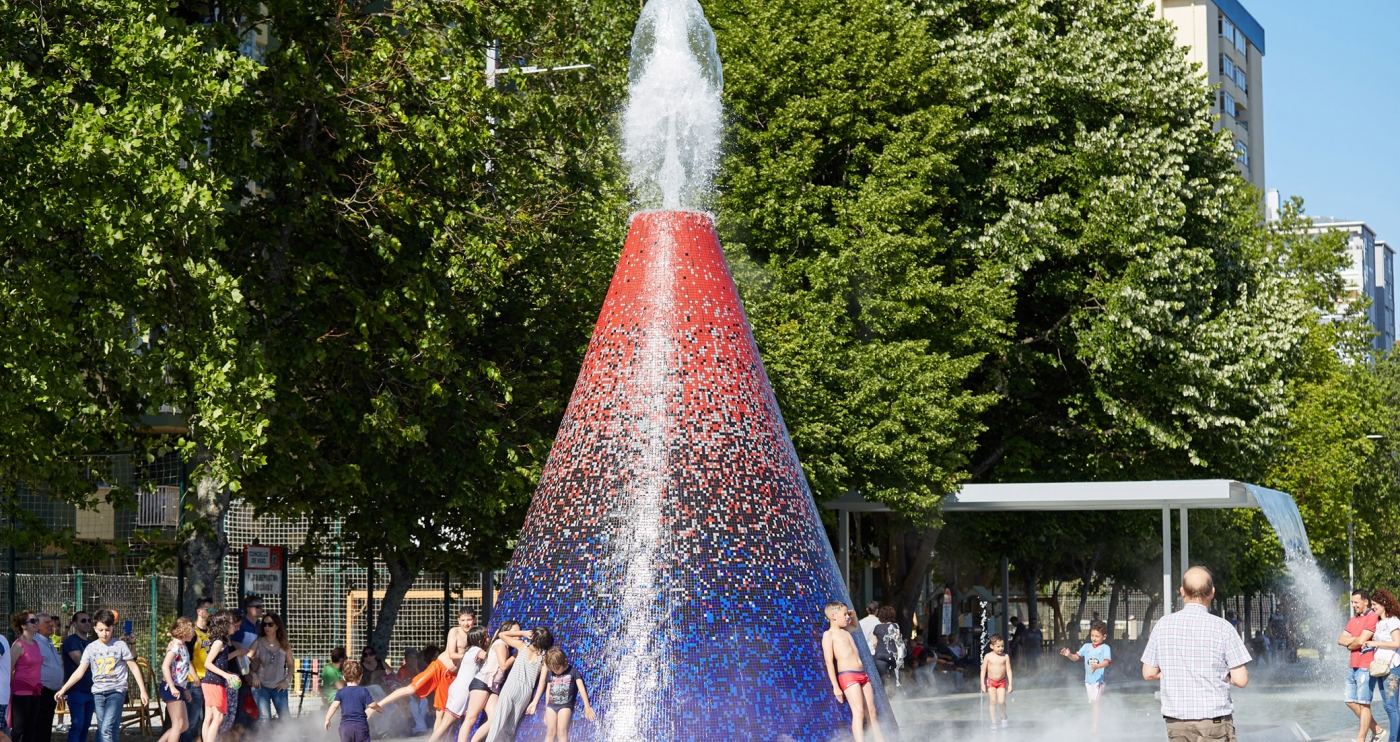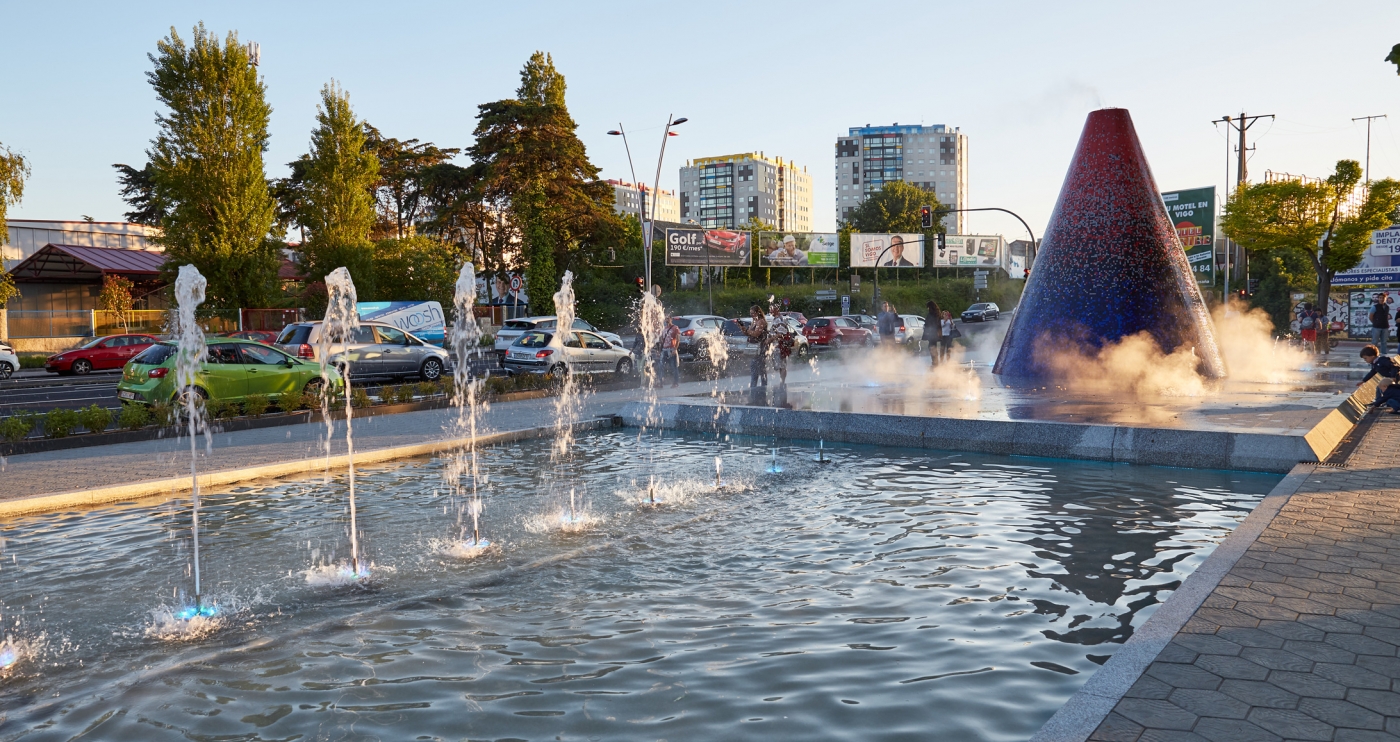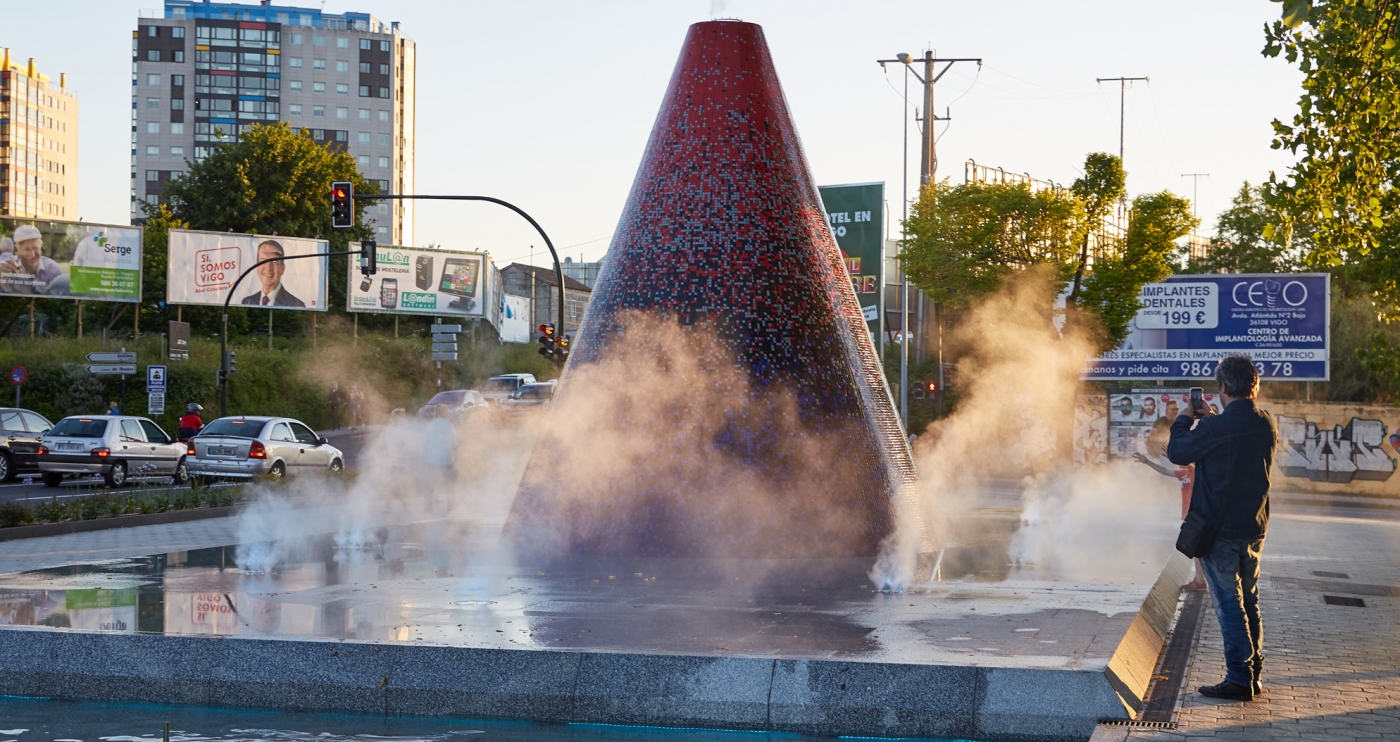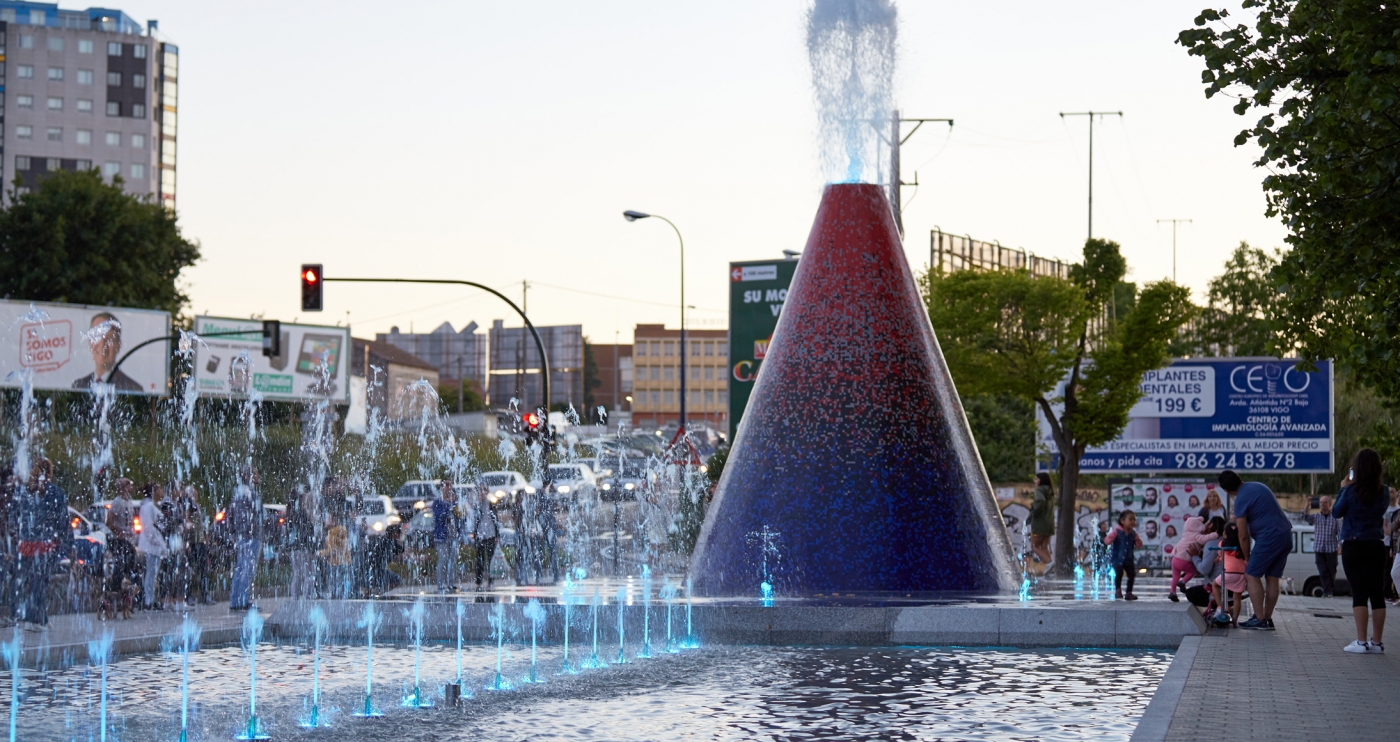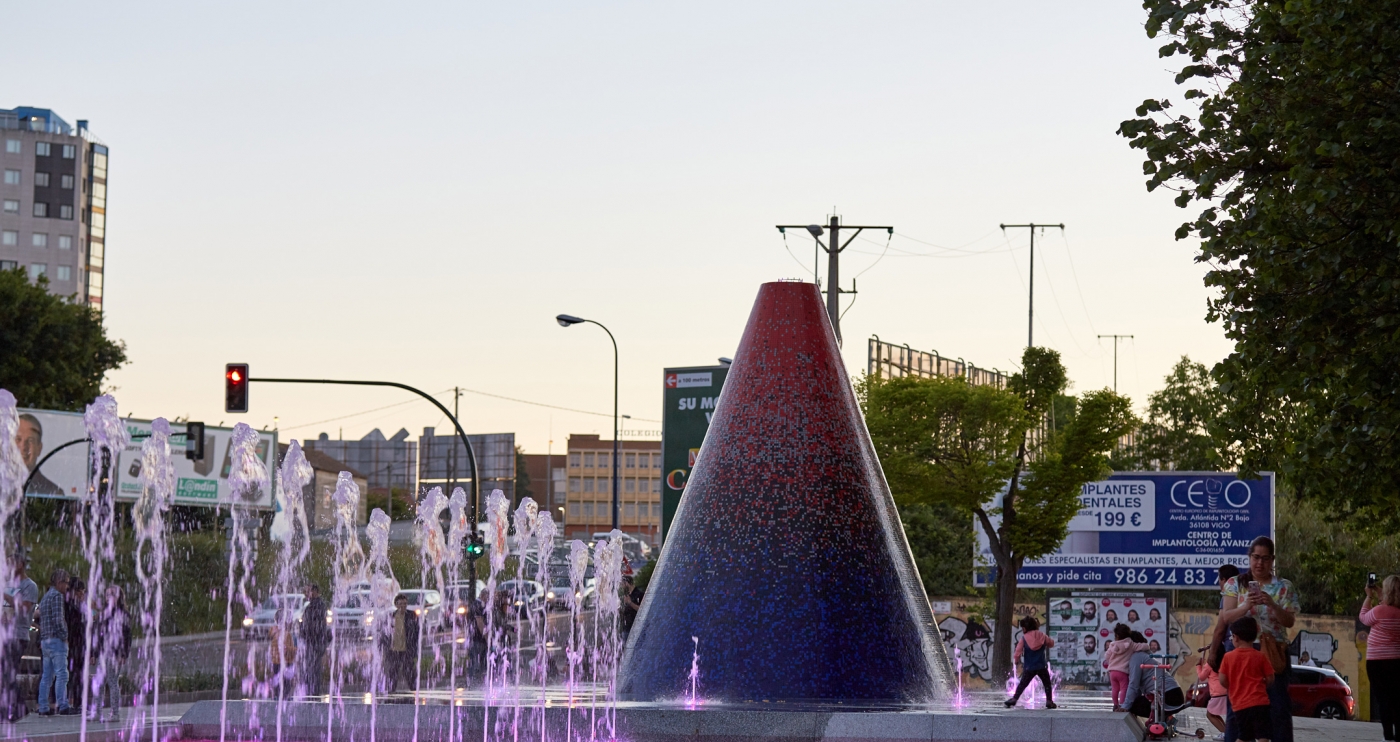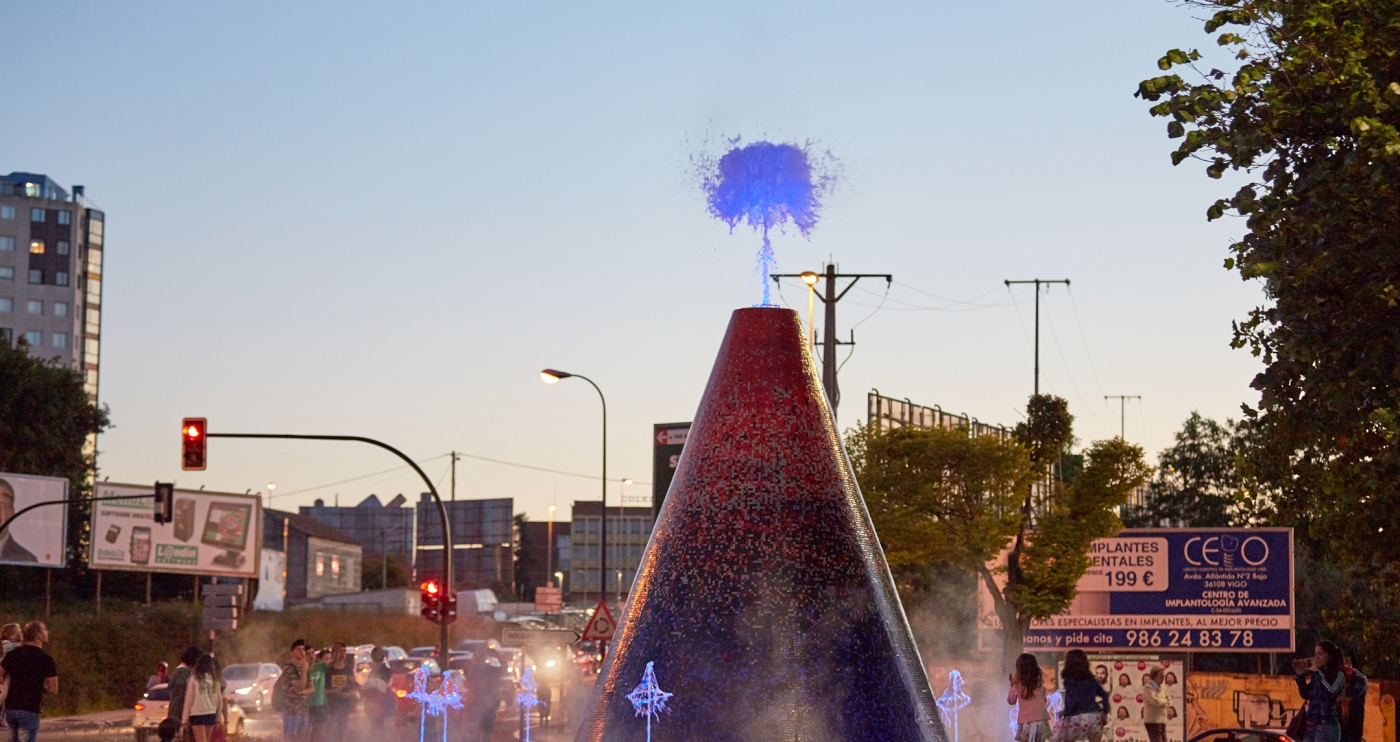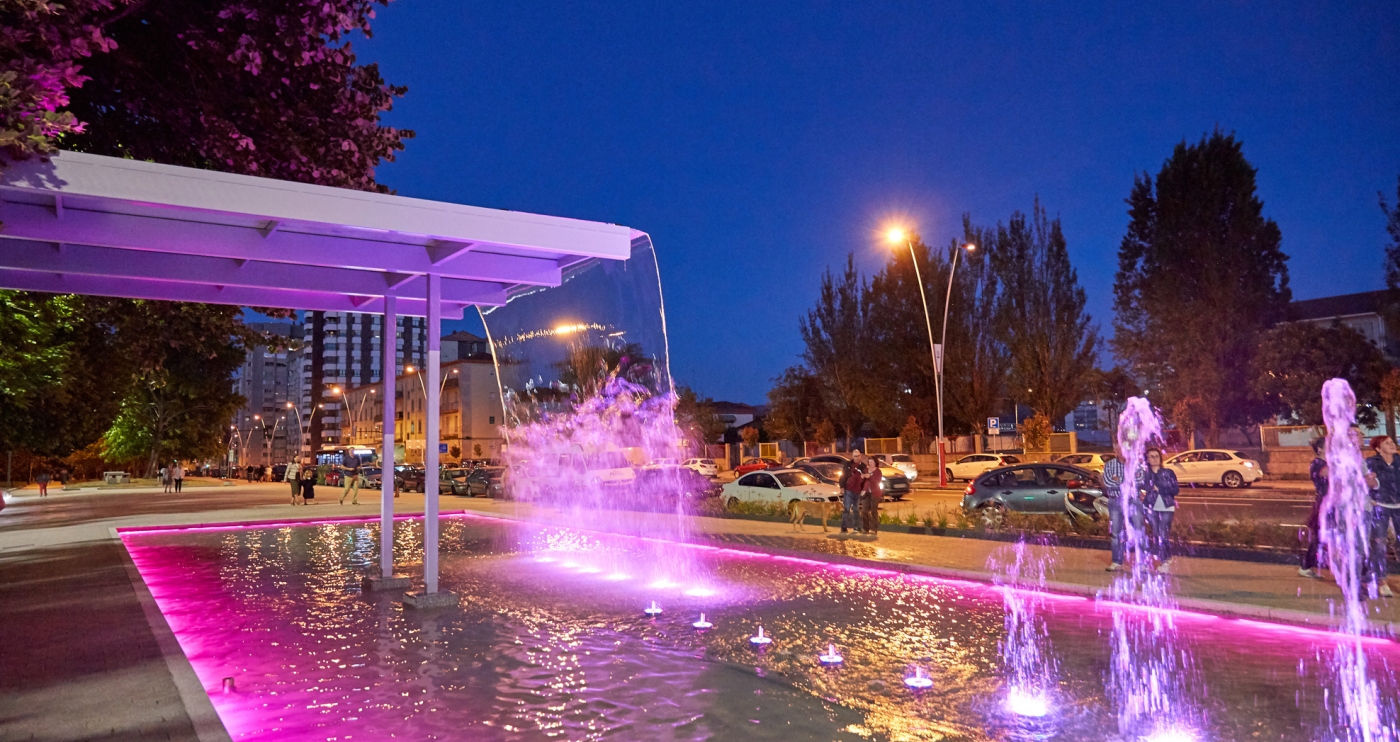 Volcano of Coia
Vigo, Spain
Urbiágua developed and participated in the construction of the new Volcano of Coia on Avenida de Castelao in Vigo, Spain. This project involved the requalification of this space with the modernization and installation of high-tech equipment, and the creation of an attractive and interactive public space.
The fountain consists of a volcano surrounded by 10 programmable water jets and a mist water system installed on a dry fountain, as well as a water mirror with 20 programmable water jets and a waterfall. The entire fountain is illuminated by over 100 RGB LED projectors.
The programming, in addition to the various water games, also allows it to play to the music at certain times of the day.