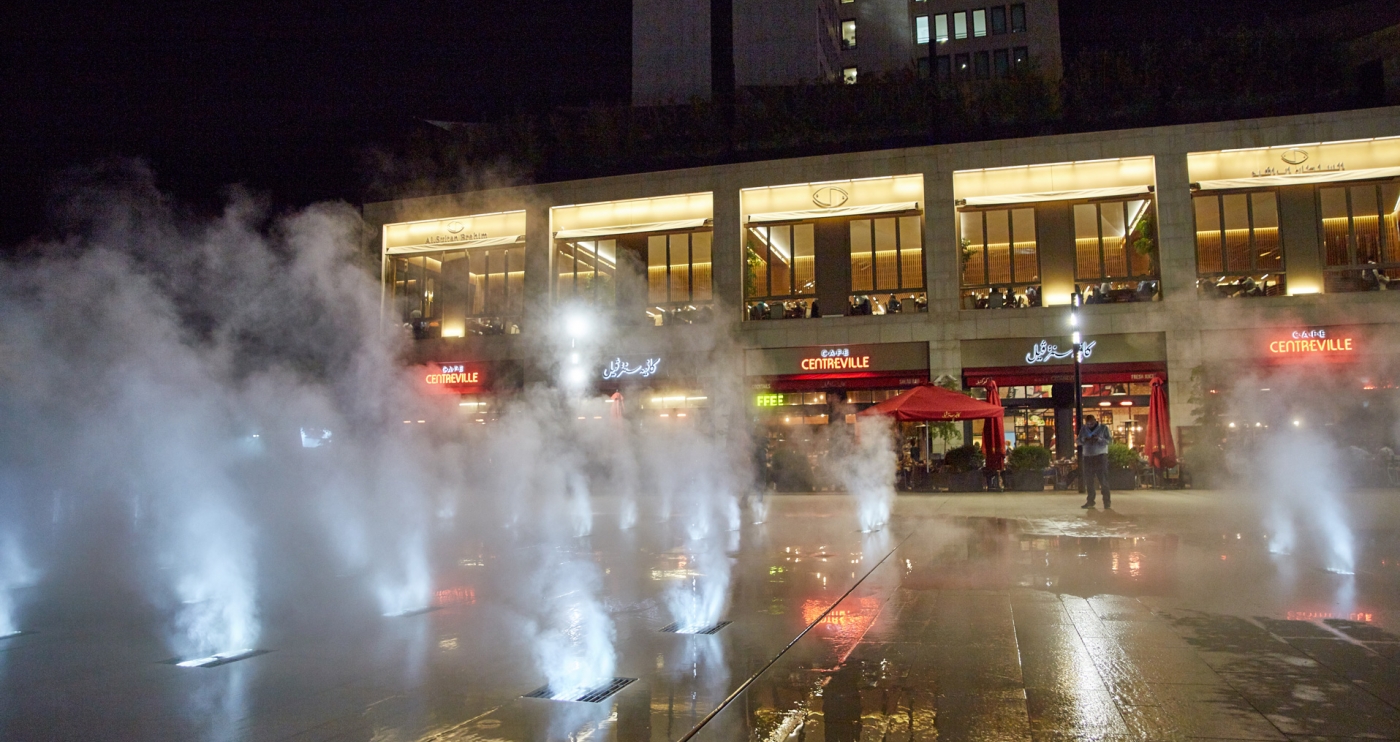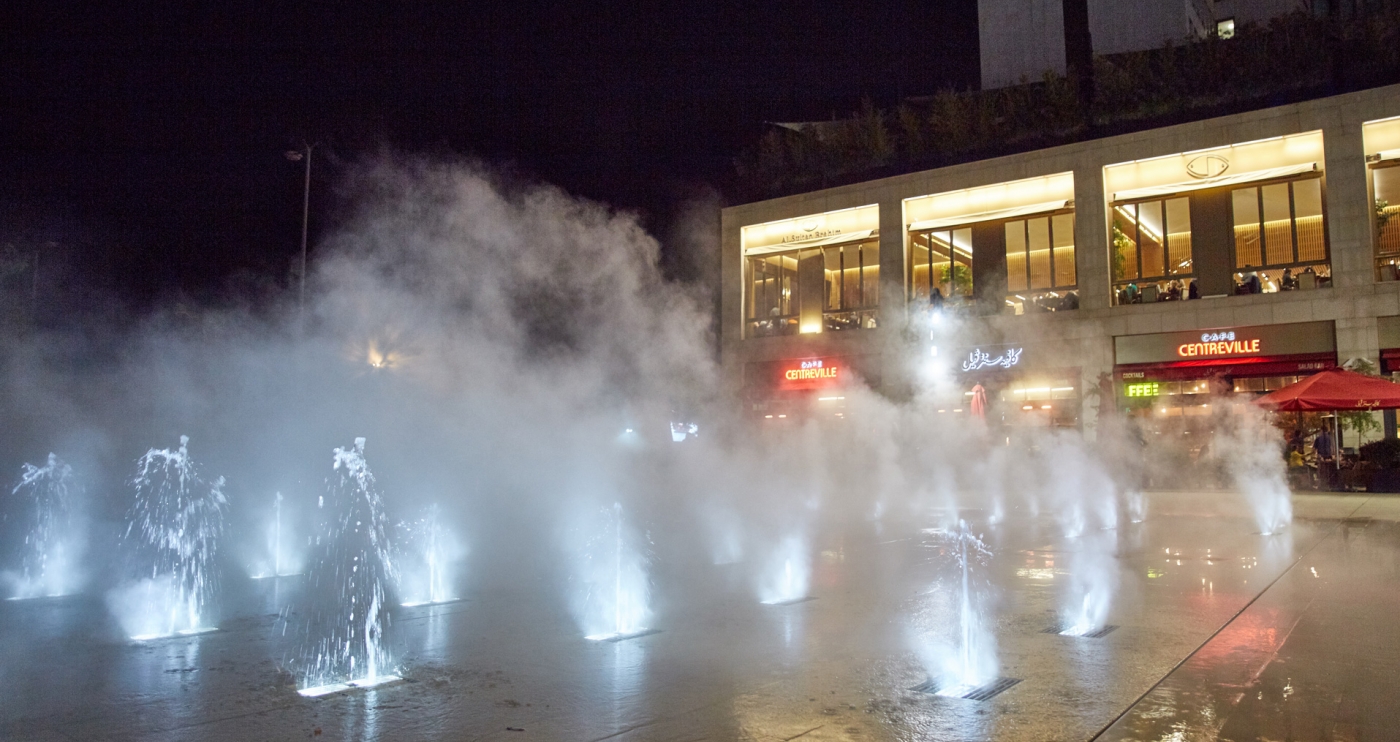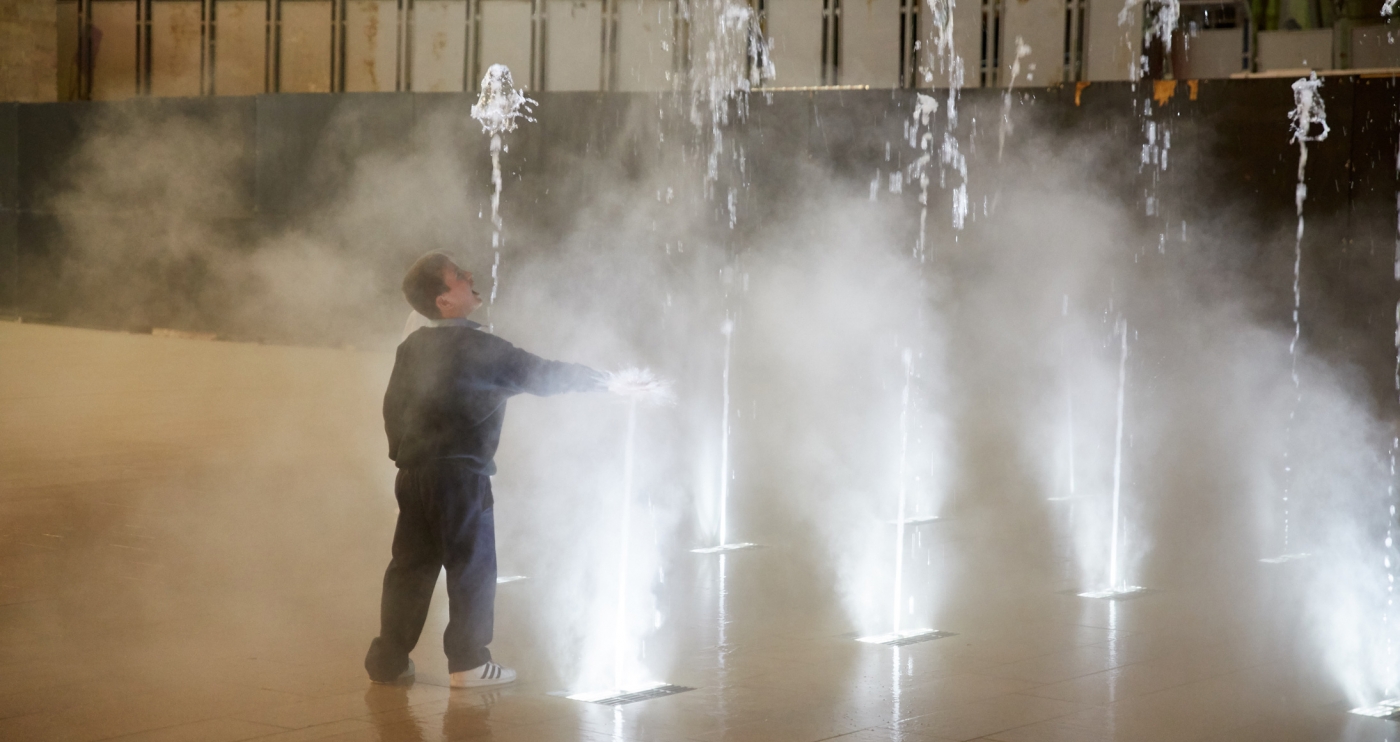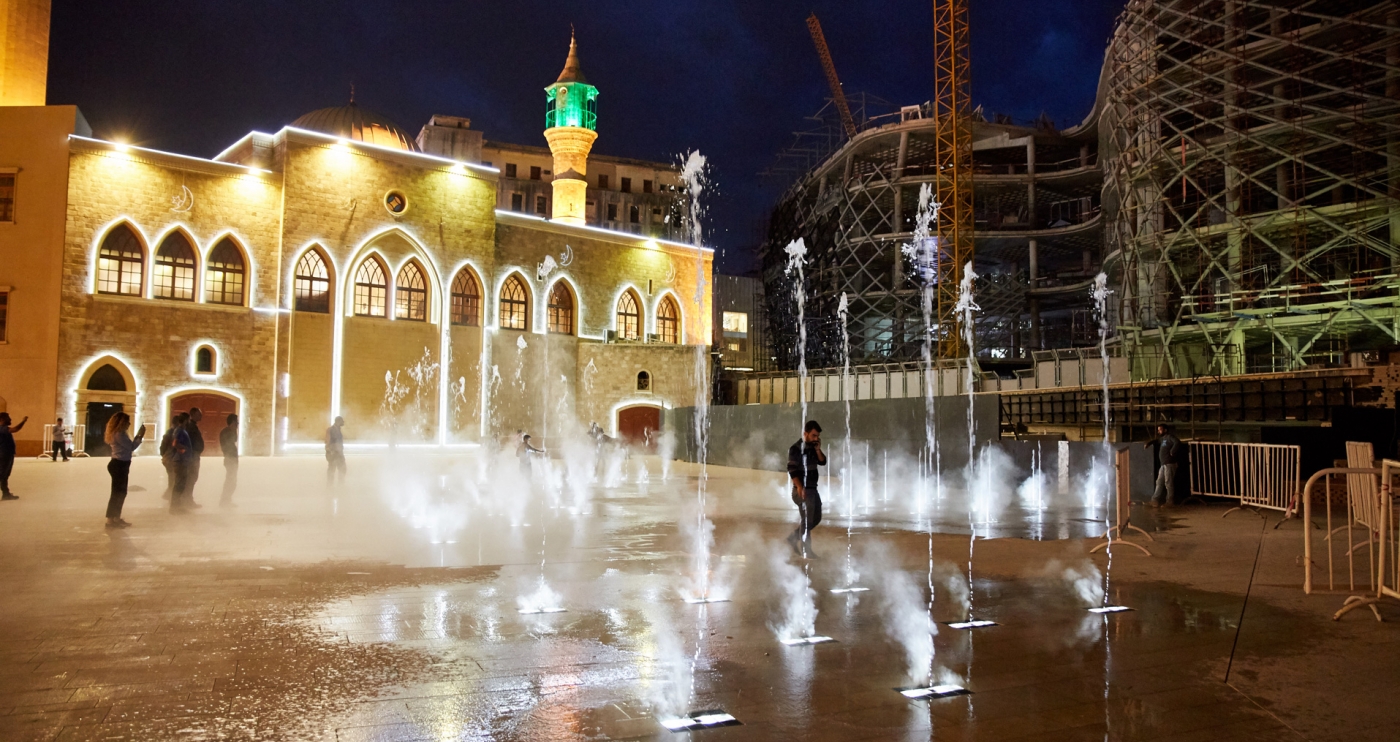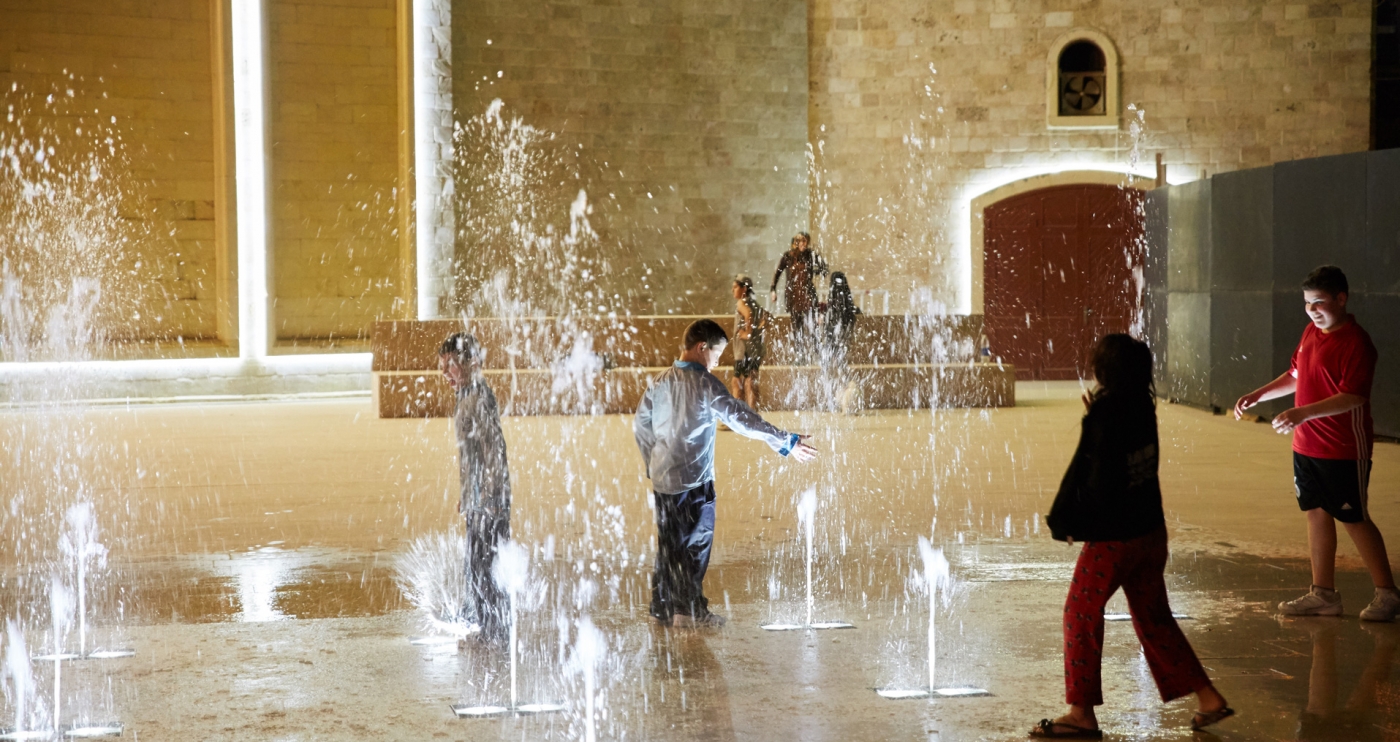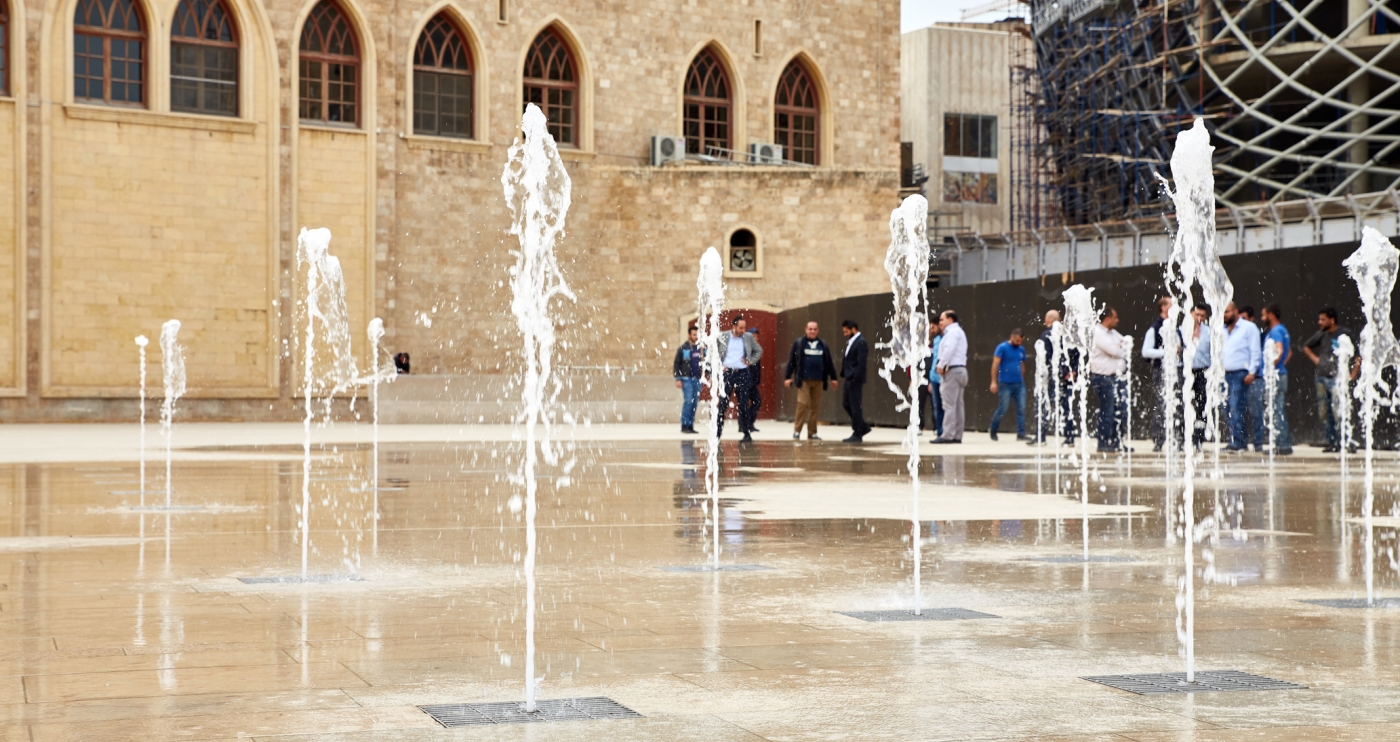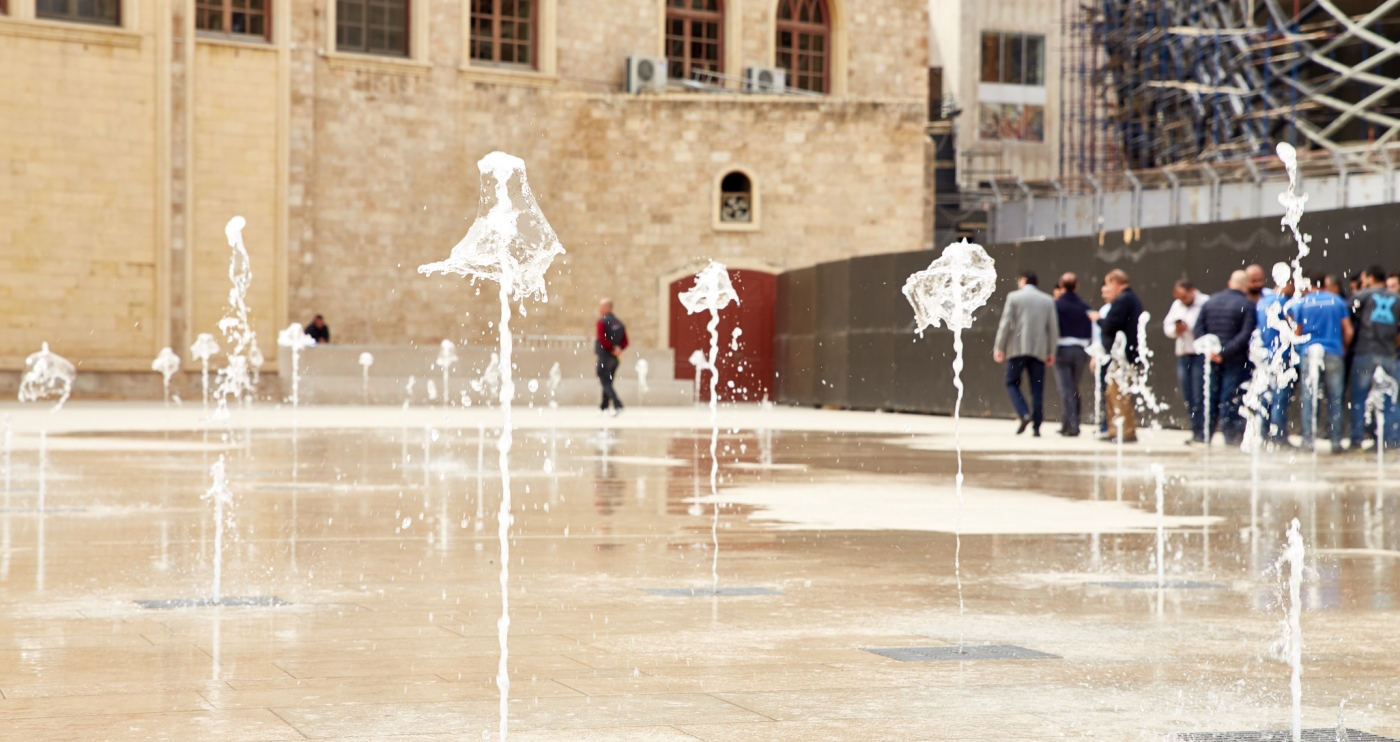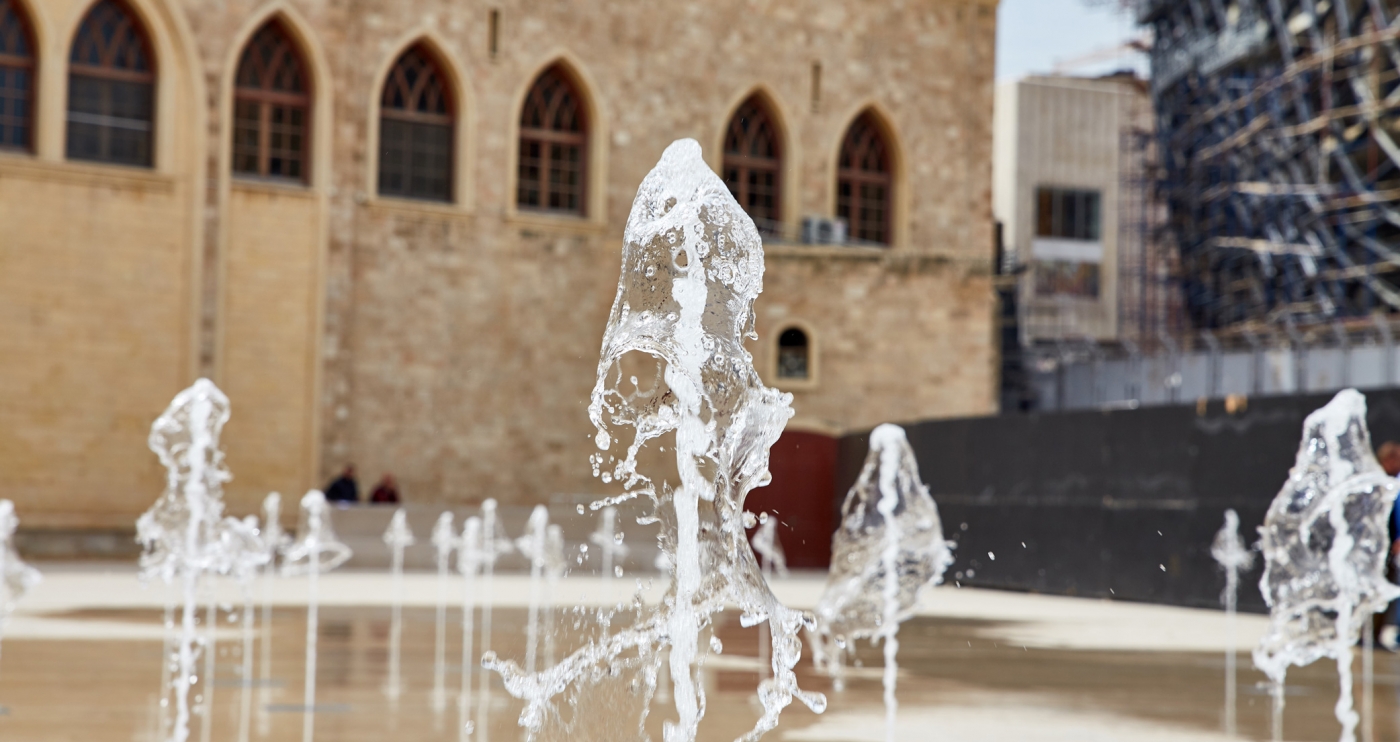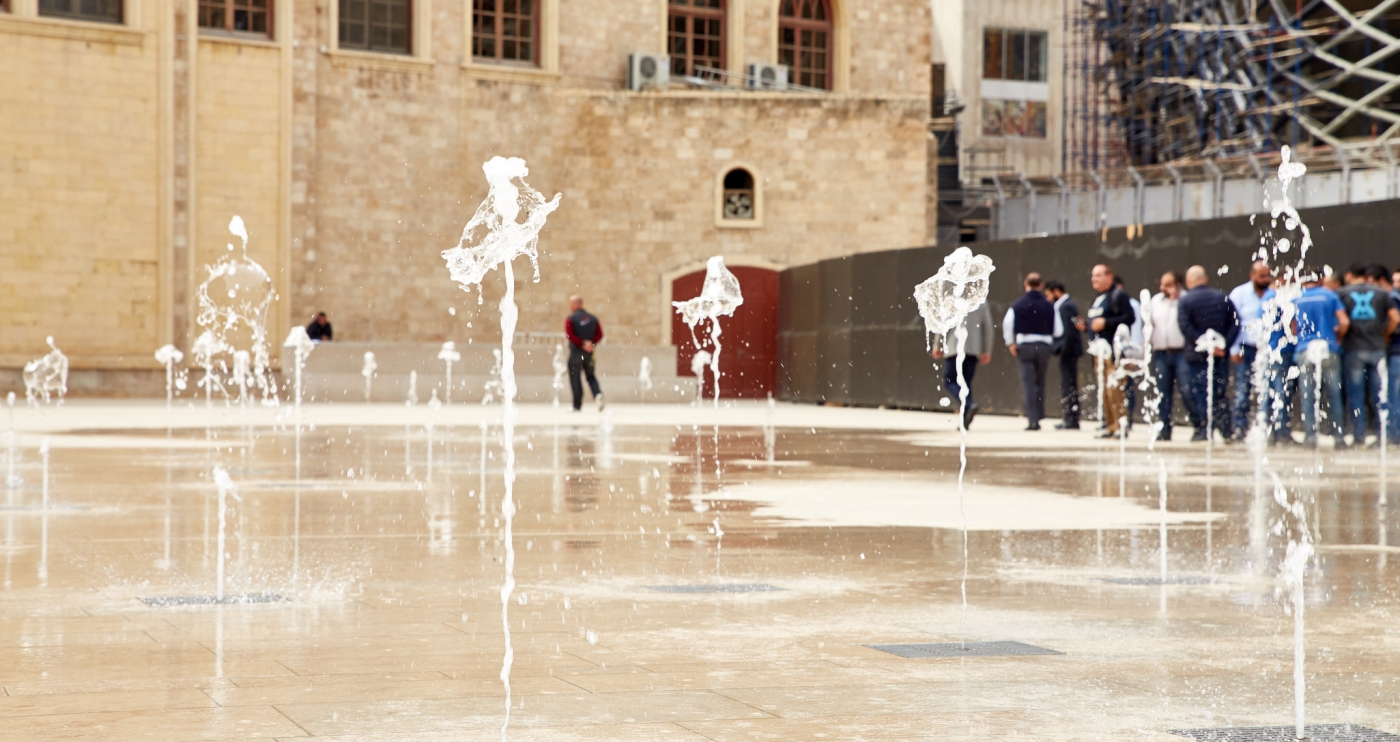 Khan Antoun Bey
Beirut, Lebanon
Urbiágua developed the project for the dry fountain of the Khan Antoun Bey project. Located in the historical center of Beirut in Lebanon, this square is part of a commercial complex, particularly in a place where once there was a port that linked the old market to the sea.

This relation of the place with the water was primordial in the execution of the project. The competition of the outer spaces of the square was won by the PROAP atelier, for the proposal to develop a water landscape at ground level. Indeed, this project explores the ability of water to produce microclimates through fog and water clouds effectively reducing local temperature through a misting system.
This square is divided into two parts. A superior of circulation next to the commercial areas and one inferior where the fountain is installed and an amphitheater. Urbiágua worked with PROAP in the development of the concept and the project, passing later on to supply the equipment and inspection of the installation executed by Watermaster.

This source consists of 48 slab hangers, each with a programmable water jet, JAP -150, for the production of water choreographies, two LED light projectors PL-50 and three spray nozzles BAT for fog production. Additionally, the panel board is equipped with a tactile panel, the software developed by Urbiágua allows the programming of the water games and the sequences of the jets.